So you have decided to start promoting your business and still tear into the question, should you outsource your web development or do it in-house? Companies that strive to achieve competitive industry advantage tend to apply to professionals who can help the brand attract the customers and convince them to choose the brand's products or services. Ask yourself, do you work on optimizing your business efficiency? Are you able to create a project in a limited time with your current resources?
The answer to these requests lies in web development outsourcing. It turned out to be a beneficial option for many companies around the world. Outsourcing can reduce your internal business costs and provide an opportunity to focus on your core competency and increase your competitive advantage.
Before discussing the reasons to choose to outsource, you need to understand the definition of outsourcing itself. Outsourcing is the practice of hiring teams or employees outside of an organization to perform specific tasks on a project. This option can be either full-time or part-time, depending on the requests of your company.
Let's take a closer look at how much better it will be to decide not to perform some tasks on your own but instead delegate them to third-party companies.
1. Are cost and time effective?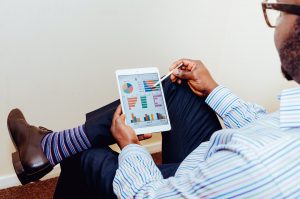 The modern world develops extremely fast. The thing that was relevant yesterday can be ineffective today. To always stay in demand, the business needs a well-thought-out strategy. A well-designed one helps to quickly design the project and release it as soon as possible. The attractiveness of outsourcing consists of no location dependence; it saves the cost of renting an office, equipment, and adaptation is relatively low. Outsourced labor costs are lower than the internal team costs. Moreover, outsourcing web development helps your company reduce the time spent on a specific project since you don't need to train new employees.
Thanks to remote work, your business can save up to 20% of the total development costs. The actual cost of hiring your software developer is much higher than it seems for the first time. It includes a monthly salary and additional costs associated with the entire hiring process or equipment that the developer needs to use to carry out the work. Outsourcing is much simpler – the employees or companies hired already have everything required and are ready to start working as soon as you agree.
2. Focus on core business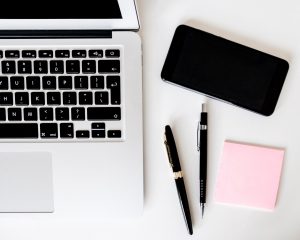 The main task of outsourcing is to implement your project at the specified time. All your wishes are taken into account and combined with the requirements of online promotion. Since the hired team is directly involved in your project, you can focus on the main business processes. Remote collaboration provides many benefits – one of them is that you can always stay in touch with the online team.
While the outsourcing team is engaged in the project web development, in-house employees can concentrate on the main business processes. Outsourcing offers a full range of services, from designing your website to the regular maintenance that will help balance your business growth.
3. Easy access to the experienced development team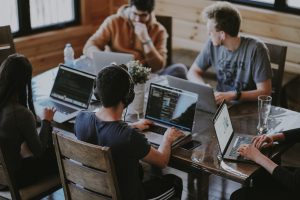 Outsourcing web development brings together experts in marketing, web development, and design. Thus, you get easy access to talented and experienced development teams around the world. You do not have to spend time training or adapting to employees. The hired outsourcing provider has already taken care of forming an experienced team that deals directly with your project.
Experience and flexible working hours are not the only features of a hired outsourcing team, but probably the main ones. Other features include quick implementation of solutions and filling in the knowledge of your in-house employees.
4. Expertise and flexible working hours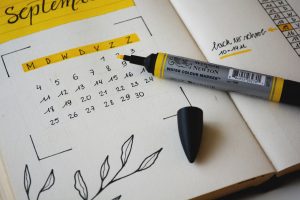 Web development outsourcing is an excellent solution for growing businesses and the quick completion of temporary projects. You can complete all planned projects on time and focus on your development by delegating secondary tasks to an external agency team.
Outsourcing provides an opportunity to transfer your tasks to a group of external experts to focus your internal resources on effective project management. A dedicated outsourcing team equips a competitive advantage with dedicated specialists.
Contrary to many misconceptions, the time difference is a great advantage of outsourcing software development. Imagine, while your team is at home after a working day, you can transfer part of the work to a foreign company, and therefore your team can work around the clock. Overseas developers can provide a continuous workflow.
5. Constant personal development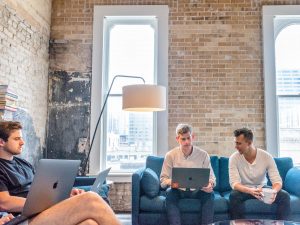 Che personal growth of employees is an integral part of every company that wants constant development. Thus, the development of the employee also needs investment.
All outsourcing employees are interested in their personal growth, so the company that hires them receives a vast profit. Many outsourcing web development companies independently invest in courses, conferences, seminars, books, and more for their developers, managers, designers. The constant development of employees leads to the success of the company itself.
6. Dealing with B2B contracts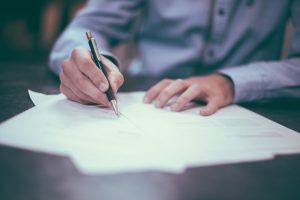 Interaction with outsourcing for web development carries out through the signing of an agreement. It is necessary for the written regulation of all operating principles. The contract includes requirements or a time frame for the work, which indicates the information that the outsourcing company needs for the design, payment terms, and the amount for the work performed. The contract is signed to ensure the rights and obligations of each of the parties.
Working under a contract or agreement is much easier than spontaneously hiring each employee separately. If the specified conditions are in any way violated, the contract is terminated.
7. Interdisciplinary choice of the right technology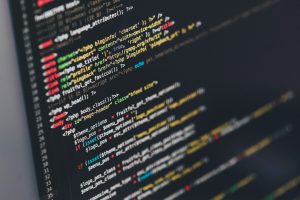 Full-stack outsourcing companies provide the knowledge of the entire development team. They are working on finding the best solutions for your brand. For the development process to take the shortest possible time, the outsourcing team usually includes QAs, Project Managers, UX Designers, Marketers. Without these specialists, the functioning of the website is useless.
Of course, you can create your team of specialists who will develop your brand. But why would you spend extra money when you can get specialists with a global knowledge base at a decent value.
The web development outsourcing team diagnoses what needs to be given more attention to in your business. Thus, the focus can be on any part of the work. It can cover the needs and strategies while analyzing the user flow and creating new application logic.
8. A full-fledged team of different specialists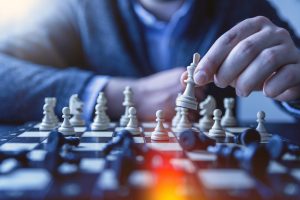 In addition to technical developers, the outsourcing team includes many positions: project managers, who monitor the development of the project; designers, who take care of the visual part of your brand and help create a convenient interface for your project; QAs, who help developers find and fix all inaccuracies; marketers, who help with the development of the brand and business strategy. The main advantage of outsourcing software development is that you have all the people you need in one place.
9. Lower risk of being cheated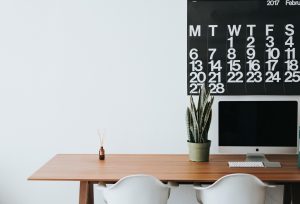 Software development agencies and outsourcing companies have a great responsibility for the client than full-time employees. Outsourcing companies are interested in completing the task because their reputation is at stake; companies engaged in software development are responsible for all errors. Therefore, you as a client can be sure that your funds will go in the right direction. Trust is critical to ensure long-term cooperation.
10. Adherence to the deadlines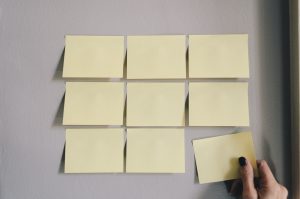 Website development and support are critical and take a proper amount of time. Outsourcing frees up time to focus on one chosen problem with no distraction from other things.
Thanks to the concerted work of each of the specialists in an outsourcing company creating a design, drawing up a strategy, and developing the brand itself allows the outsourcing companies to launch a project on time and without distraction to the side job. The company focuses directly on creating your brand.
We hope that we've managed to shed light on the intricacies of outsourcing web development. As you understand, outsourcing can solve many significant business problems. After choosing a suitable outsourcing company, you should make sure that they take care of your brand development and guarantee your future success.