Speaking from afar, we should start with Salesforce. It is a large and rapidly growing company that was founded in 1999. With innovative cloud technologies and a sophisticated SaaS model – not a purchase but a subscription model – the company has expanded at its time and is still developing. 
Salesforce is primarily known for its #1 CRM system in the world. The company defines its activities as building a bridge between consumers and brands. Thanks to their resources, they make cooperation possible between departments to better focus on the client. 
Fortune magazine ranked Salesforce at number six on its "100 Best Companies to Work For" list in 2020.  The ranking was based on a survey of employee satisfaction at the company. Salesforce not only organizes the interaction of others but also cares about its employees.
And since we have already talked about CRM in other articles in our blog, this article will focus on e-commerce platforms – Salesforce B2C Commerce Cloud and Salesforce B2B Commerce Cloud.
What is Salesforce Commerce Cloud?
The Commerce Cloud facilitates a company's connection with customers at every stage and through every possible channel. With the platform, a company can launch multiple brands or multiple stores of the same brand in different countries from one location. Beyond that, you can make various brands seem entirely unrelated in the eyes of the consumer. On the other hand, the adaptation of one brand for different regions/countries is made in diverse ways. Not only by changing the language but also matching the product to the regional characteristics.
Despite the increasingly complex consumer path that leads to purchasing, Salesforce gives everything a company needs to adapt. In today's world, simple marketing techniques do not work anymore – you need to analyze consumer behavior and unobtrusively remind them of the brand.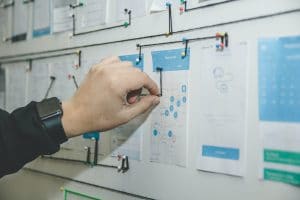 Salesforce uses artificial intelligence (AI) across all of its products, accompanying faster analysis, forecasting, and planning the commerce opportunities. Across all sales channels, AI collects data and insights that create innovative opportunities for customers.
In short, Commerce Cloud B2B and B2C allows companies to connect with their ideal customers. With AI and design customization, a company can create a personalized experience for customers. We will talk about this in more detail later. 
Salesforce B2C Commerce Cloud
B2C Commerce Cloud is a superb cloud-based commerce solution for the B2C segment. Based on the Salesforce website: 'It provides a rich set of capabilities, including marketing, merchandising, content, promotions, customer service, fulfillment, and artificial intelligence'.
Before 2016, the company was called Demandware and was renamed Salesforce Commerce Cloud after the acquisition. This deal cost Salesforce $2.8 billion. 
The advantage of the platform is that it can handle a large number of requests even during the busiest periods. Even under load, your site will run fast and maintain scalability by using the nearest available server if necessitated. Generally speaking, Commerce Cloud servers are located all over the world and are the most powerful, which guarantees the uninterrupted operation of the online store.
Besides, the website design and functionality are fully customizable and adaptive. When you begin with the platform, there is no universal set of templates to use. You get one basic template, which is most often not used at all.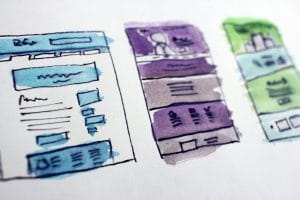 By adjusting an e-commerce site to the needs of your target audience, you can increase sales by giving people what they want and when they need it. The emphasis is on focusing on the target customer and guiding them from awareness to purchase decisions. Thanks to Demandware, you can make ads that will target a specific city, people who have purchased at a desalinated time, and even a specific color of items. The search and suggested products adapt to the consumer needs and only give out what the person might be interested in at the moment.
You can read more in particular in our article Commerce Cloud B2C. Detailed and clear. 
More about Salesforce B2B Commerce Cloud
B2B Commerce Cloud is the B2B e-commerce solution that is also a leader in its field. Salesforce Platform is the foundation for the Salesforce B2B Commerce Cloud and allows you to merge CRM data with commerce data.
Like Demandware before, Salesforce acquired CloudCraze in 2018 and later renamed it Salesforce B2B Commerce Cloud.
The B2B segment has a much smaller number of consumers, who purchase more products more regularly, which points to their value. The B2B Commerce Cloud gives B2B customers the same experience as B2C customers. A simplified interface for business buyers also contributes to success. The functionality is set up to allow consumers to make enormous orders without too much difficulty. 
Since fewer customers are available, a more personalized and unique approach is used – review of past purchases, remembering the card, and more. It is all because the business customers, unlike B2C customers, already know what they need and how much.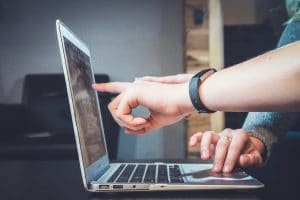 Apart from all the benefits, B2B Commerce Cloud has functionality specifically designed for the B2B segment. In addition to extraordinarily huge order baskets, fast reordering is also available if a customer keeps taking the same thing. It's possible to set up each account differently and order with delivery for multiple dates and locations, different payment options, and negotiated pricing.
What is the difference?
The Salesforce B2C Commerce Cloud is designed to make shopping fast. The mobile-friendly approach makes the entire buying process easy for the customer: add items to the cart, add a card, and that's it – the purchase is completed. You can use the data you receive from your customers to enhance your experience. 
The Salesforce B2B Commerce Cloud is designed for large orders and for maintaining relationships with business customers. So that after one/two purchases and a unique experience, they can become loyal customers of your online store. 
Conclusion
In conclusion, It would be fair to mention that the platforms are different in their essence and components. Each of them will be an excellent solution for their niche. Since the Salesforce company is constantly improving and supplementing its products with new functionality, you will receive superior results.
Based on this, we highly recommend that you familiarize yourself with the platforms, read independent reviews and start working on your online store. Concentrate on your business goals and trading benefits. While it can take a lot of time for customization and development, it's definitely worth it.