Salesforce has helped thousands of companies improve their customer management, achieve quality results, and grow their business. Salesforce is one of the most popular CRMs used by businesses to better their capabilities and increase profits. Let's see why many brands respond positively to this software tool and why thousands of companies continue to use Salesforce as their preferred customer relationship management tool.

It
 can help you generate more leads and close more deals

Salesforce is designed to help you find the right customers, build relationships with them, and offer stellar customer service while reducing costs. With the help of marketing tools, you can track customer actions, analyze them, and predict their needs. By reviewing your sales activities for each potential customer, you can determine the most active and the ones to focus on to benefit.
It can help increase sales

Finding the right customers is a time-consuming process. However, Salesforce simplifies this process by incorporating innovative technologies into the search. The platform collects any information that may help a potential customer on the way to the sale. Thanks to a well-thought-out algorithm, you can always see exactly where the leadership is in your pipeline, as well as know what their next step should be.
Salesforce helps your company to:
Improve forecast accuracy;

Keep important customer information in one place;

Manage sales tasks and set reminders to keep track of;

Track your performance over time;

Quickly identify issues that need to be fixed during the sales process.

It is easy to customize and scale to suit your unique needs
Salesforce provides cloud-based software that is easy to configure and modify. Besides customization, according to your requirements, you can also add and expand functionality as your business changes with growth. You can integrate your applications, add your objects or fields, integrate third-party extensions, and much more.

It has a long track record
Salesforce has been around for twenty years. During this time, the platform has grown exponentially and remains the leader in the CRM industry. All thanks to the fact that it develops all the time. Salesforce uses AI along with other emerging technologies and thus remains relevant to the online industry.
The platform can help your business learn from trends and show you how to choose the best course of action in different situations.
It allows you to get constant business contacts
Salesforce hosts an annual user conference that attracts over a hundred thousand visitors. You are allowed to get acquainted with dozens of experts who conduct hundreds of sessions to train and inspire professionals from diverse industries. Moreover, you can find new business contacts and increase the income of your company.

It provides you with better customer visibility
Speed and quality are essential today. To provide your customers with a high level of personal attention, you need to quickly access accounts, contacts, tasks, events, and any relevant personal data. Salesforce provides a convenient platform for managing all the data, allowing you to treat each customer as if he or she were your only customer.

It provides more than just CRM tools
Salesforce opens new horizons for your business:
Salesforce Commerce Cloud allows small businesses to create unique shopping opportunities for all their customers, including new ways to attract customers on mobile devices at any time.
Salesforce Quip provides content collaboration tools for businesses.
Salesforce Ventures provides access to global knowledge and business skills in cloud computing. By leveraging their experience, you can build trust among business partners and accelerate your company's growth.
Salesforce Marketing Cloud uses tools to combine marketing and sales on one platform, interacting with customers through various channels.
Salesforce for Startups provides startups with access to Salesforce technology, the resources, and the expertise needed to become a thriving customer and community-oriented company.
AppExchange affiliate program allows you to create solutions on the world's first customer relationship management platform, sell on AppExchange, the leading enterprise cloud market, and grow your business faster.
Charity Model 1-1-1shows how to use technology, people, and resources to improve communities worldwide. It forms the basis of an integrated philanthropic approach to this Salesforce model.

You get an opportunity for ongoing training
Salesforce has a training system called Trailhead, which is free and offers training modules and routes for each skill level. There is even a special "Trail Mix" designed specifically for small businesses. This platform helps you gain the skills necessary to transform your company and obtain diplomas that will enhance your career. Also, you can join the Trailblazers global movement to find new business partners.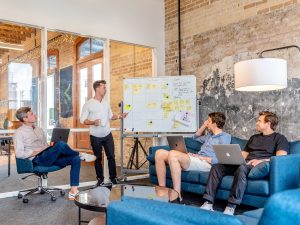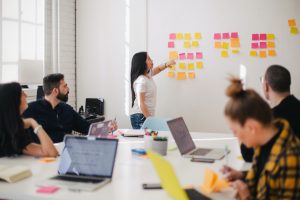 Key takeaways
Due to its reliability, regular updates, ease of use, and elimination of complex coding, Salesforce continues to be one of the most popular CRM tools.
Focusing on innovation and ongoing technical updates, Salesforce is at the forefront of change and development. This fact drives companies to trust the platform more and continue to use it as their CRM solution as it arranges them for a more secure future.
Companies that interact with Salesforce have an accurate forecasting plan. They can easily manage their sales expectations, predict sales revenue through an opportunity channel.
Joint Salesforce forecasts from the assembly line to closed sales ensure that you can plan your sales cycle without any problem. Forecasts take into account any adjustments made by managers to the budget of additional waste. These properties ensure that your company can function in all circumstances.